network scanning definition
Network scanning is a procedure for identifying active hosts on a network, either for the purpose of attacking them or for network security assessment. Scanning procedures, such as ping sweeps and port scans, return information about which IP addresses map to live hosts that are active on the Internet and what services they offer. Another scanning method, inverse mapping, returns information about what IP addresses do not map to live hosts; this enables an attacker to make assumptions about viable addresses.
Download this guide to become a Web App Security superhero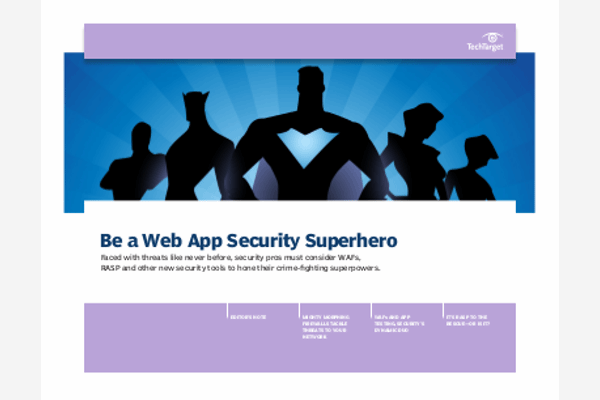 As web apps continue to face advanced attacks, protecting them requires more fine-tuning in order to match your app's distinct characteristics. Take advantage of this three part guide to access best practices for boosting your web defense and learn the latest in how to secure web apps on your enterprise network.
By submitting your email address, you agree to receive emails regarding relevant topic offers from TechTarget and its partners. You can withdraw your consent at any time. Contact TechTarget at 275 Grove Street, Newton, MA.
You also agree that your personal information may be transferred and processed in the United States, and that you have read and agree to the Terms of Use and the Privacy Policy.

Scanning is one of three components of intelligence gathering for an attacker. In the foot printing phase, the attacker creates a profile of the target organization, with information such as its domain name system (DNS) and e-mail servers, and its IP address range. Most of this information is available online. In the scanning phase, the attacker finds information about the specific IP addresses that can be accessed over the Internet, their operating systems, the system architecture, and the services running on each computer. In the enumeration phase, the attacker gathers information such as network user and group names, routing tables, and Simple Network Management Protocol (SNMP) data.
Continue Reading About network scanning
This Content Component encountered an error