A rootkit is a collection of tools (programs) that enable administrator-level access to a computer or computer network. Typically, a cracker installs a rootkit on a computer after first obtaining user-level access, either by exploiting a known vulnerability or cracking a password. Once the rootkit is installed, it allows the attacker to mask intrusion and gain root or privileged access to the computer and, possibly, other machines on the network.

Download this free guide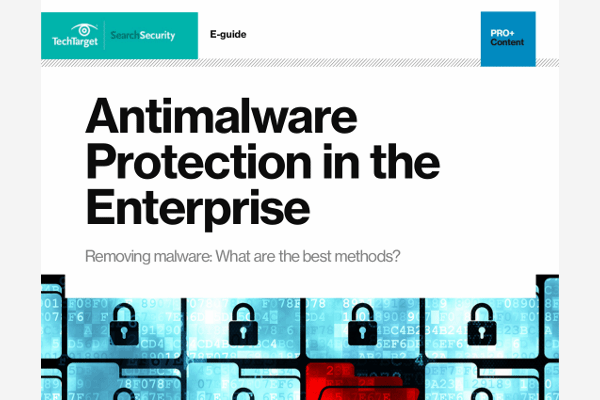 Go Now: Malware Protection Best Practices
Should security teams clean up the malware and move on or format the hard drives to start over with a clean system? In this expert guide, security pros weigh in on how antimalware protects the enterprise.
By submitting your personal information, you agree that TechTarget and its partners may contact you regarding relevant content, products and special offers.
You also agree that your personal information may be transferred and processed in the United States, and that you have read and agree to the Terms of Use and the Privacy Policy.
A rootkit may consist of spyware and other programs that: monitor traffic and keystrokes; create a "backdoor" into the system for the hacker's use; alter log files; attack other machines on the network; and alter existing system tools to escape detection.
The presence of a rootkit on a network was first documented in the early 1990s. At that time, Sun and Linux operating systems were the primary targets for a hacker looking to install a rootkit. Today, rootkits are available for a number of operating systems, including Windows, and are increasingly difficult to detect on any network.
Rootkits have become more common and their sources more surprising. In late October of 2005, security expert Mark Russinovich of Sysinternals discovered that he had a rootkit on his own computer that had been installed as part of the digital rights management (DRM) component on a Sony audio CD. Experts worry that the practice may be more widespread than the public suspects and that attackers could exploit existing rootkits. "This creates opportunities for virus writers," said Mikko Hypponen, director of AV research for Finnish firm F-Secure Corp. "These rootkits can be exploited by any malware, and when it's used this way, it's harder for firms like ours to distinguish the malicious from the legitimate."
A number of vendors, including Microsoft, F-Secure, and Sysinternals, offer applications that can detect the presence of rootkits. If a rootkit is detected, however, the only sure way to get rid of it is to completely erase the computer's hard drive and reinstall the operating system.
Continue Reading About rootkit
Dig Deeper on Antivirus, antispyware management